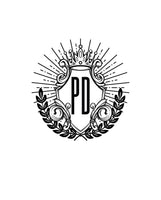 Welcome to PantherDoll
We have been in the business now for over a decade. During that time, we have really explored a love of using different textures in our art. We have explored a variety of methods and styles to bring you some of the most creative pieces in wearable animal ears and headpiece art.
We gather a lot of inspiration from anime, cosplay, fantasy, and nature. We love using a mixed medium of techniques and styles.
Thank you SO much for supporting us. It means the world to us to know our art is appreciated and loved and wanting to be adopted by so many of you.